20 Jun, 2016
More arrests and jail sentences in Bahrain over social media posts
The alarming increase in the number of arrests in Bahrain for social media posts is cause for concern, says the Bahrain Center for Human Rights (BCHR), calling it a blow to freedom of speech. BCHR has documented six recent cases of individuals arrested and prosecuted for exercising their freedom of speech on social media platforms.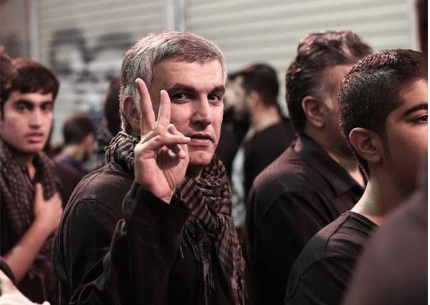 Prominent human rights defender Nabeel Rajab - who was recently re-arrested over charges of "spreading false news and rumours about the internal situation in a bid to discredit Bahrain" - has served a total of two years in prison between 2012 and 2015, over charges mostly related to his social media posts. In 2015 he was arrested for insulting the Jau Prison Administration as he spoke out against the use of torture in prison, and for criticizing the humanitarian costs of the war in Yemen on the social media website Twitter.
Habib Jaafar Ahmed is a 45-year-old Bahraini social media user. On 10 April 2016, at 8:00 am Ahmed presented himself at the Criminal Investigation Directorate (CID) after being summoned by the Bahraini authorities. Ahmed never returned from the CID. The authorities charged him with allegedly inciting hatred against the regime and security forces, and for inciting hatred against the regime via Twitter and Facebook. Subsequently, on 16 Jun 2016 he was sentenced to three months in prison over these charges.
After Ahmed was informed about the charges against him, he was transferred from the CID to the preventative security building of the Ministry of interior (MOI). At the MOI, Ahmed says a man named Lieutenant Hayet interrogated him and threatened to arrest his parents and brothers if he refused to confess to the charges against him. Ahmed subsequently confessed to being the owner of the (Habib Abu Mohammed) Twitter account, but refuted being the owner of the (Resistant Bahraini) Facebook account.
Ahmed stated that 60 days before his arrest, he had submitted a complaint to the police station regarding his missing phone, and that the Tweets were posted when his phone was missing. Authorities only interrogated Ahmed concerning the Tweets and accounts. He refuted all accusations. The MOI shut down the twitter account, of which his family was not aware. At 2:30 in the afternoon, authorities transferred Ahmed to the military prosecution which then detained him in Asri prison while authorities conducted the investigation. Ahmed made the first phone call to his family on 13 April, telling them of his arrest and where he was detained. His family visited him that same day for about an hour. He recounted what had happened and also told them that the authorities had confiscated his phone upon arrest.
Ahmed told his family and lawyer that he would be presented to the public prosecution after the authorities search and extract data from his phone. The charges against him according to the investigation are related to cyber crimes. In addition, the Bahraini authorities have allegedly denied him this medication since his incarceration. He claims he suffers from colon-related health issues for which he takes medication.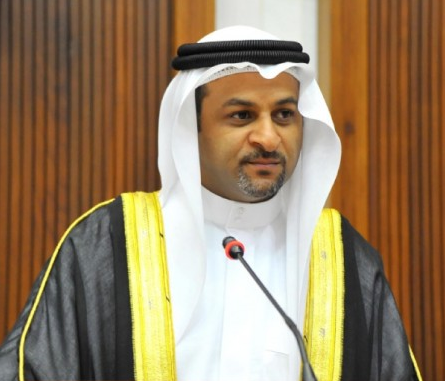 Khalid Abdulaal, a former Member of Parliament, was sentenced to one year in prison on 26 May 2015 by the first lower criminal court on charges of allegedly "insulting the ministry of interior" based on tweets he posted in April 2014, stating that "MOI is the den of torture," to denounce the use of torture in extracting confessions. On 8 June 2016, Khalid was sentenced to a second one-year jail term for another tweet from 2014. He is currently out of prison having paid a 1,000 BD bail; Abdulaal is however expecting additional trials on charges related to his Twitter posts.
Abbas Ahmed Marzooq and Ali Al-Henni were arrested and detained by the Bahraini authorities over a video that they published while in Dubai, the United Arab Emirates. In the video that circulated on social media, the two men recorded themselves pointing at a Shia mosque and some Shia social centers while making some comments that deemed to be sectarian jokes. Due to the sectarian tension in the region, the UAE authorities did not tolerate this comment as a mere joke, but perceived it as a serious threat to Sunni people in the UAE. The two men were arrested on 4 June upon their arrival at the Bahrain customs at the Bahrain – Saudi Causeway. They were transferred to the UAE authority where they are due to face charges.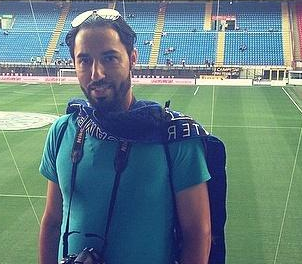 Football player Mohammad Al-Alawiyat was arrested on 9 June 2016 by the Bahraini security authorities. He was charged with allegedly insulting the King on Twitter and has been in detention for seven days pending investigation over the alleged insult. Al-Alawiyat was interrogated for two days at the CID, known for forcing confessions through the alleged use of torture. His detention was again extended on 16 Jun 2016 for another 2 weeks.
Article 19 (2) of the International Covenant on Civil and Political Rights (ICCPR) contends that every individual has the right to freedom of expression; the right shall include freedom to seek, receive and impart information and ideas of all kinds, regardless of the frontiers, either orally, in writing or in print, in the form of art, or through any other media of his choice. If arrested for exercising their freedom of speech, the right to a fair trial is obligatory. This right to a fair trial will include the presumption of innocence and the right to examine witnesses. According to the interpretation by the UN Human Rights Committee, all ICCPR provisions must be upheld throughout proceedings. This includes the absolute rights under article 7 not to be subjected to torture or to cruel, inhuman or degrading treatment or punishment, for any purpose.
By arbitrarily arresting, detaining and prosecuting these defendants in relation to freedom of expression cases, the Bahraini authorities have violated Article 19 of the ICCPR and of the Universal Declaration of Human Rights.
The Bahrain Center for Human Rights calls on the Bahraini government to:
Immediately and unconditionally release all persons arrested and sent to prison, for merely peacefully exercising their right to freedom of speech and expression;
Abide by international legislation upholding the right to freedom of expression, without any restrictions or arbitrary legal procedures; and
End the politically-based retaliation against activists and social media users who peacefully exercise their right to freedom of expression and allow them to freely exercise their rights to free speech.